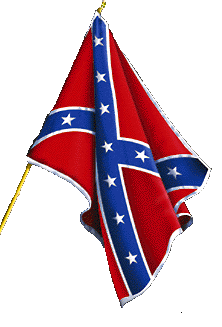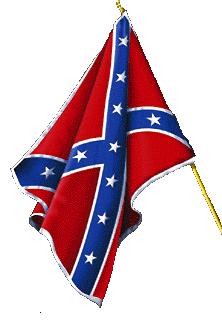 Colonel Alexander Spotswood Vandeventer
50th Virginia Infantry Regiment
Colonel Alexander Spotswood Vandeventer was not an Arkansas native. He did not settle here until after the war. But both his war time exploits in Virginia and his contributions to Arkansas in the post-war period make him worthy of a place here.
Alexander Spotswood Vandeventer was born in Lee County, Virginia in November 1844 the son of William and Martha Clark Vandeventer. At the outbreak of war, in 1861, Colonel Vandeventer raised a company in his native County (Lee), was elected Captain, and then helped organize the 50th Virginia Infantry Regiment at Camp Jackson, Wytheville, Virginia.
The 50th participated at the battle of Fort Donelson and reportedly escaped with General Floyd. In a battle near Suffolk, Virginia, Colonel Poage was killed and Colonel Vandeventer was promoted colonel of the regiment at the age of 19 years. The regiment was transferred to the Army of Northern Virginia, and participated in the great battle at Chancellorsville, in which Colonel Vandeventer commanded the brigade on the second day after his superiors were incapacitated. Colonel Vandeventer's son related that his father would shudder each time he would hear a whipporwhill because the whipporwhills sang over his dead friends in the quiet after that battle. Colonel Vandeventer was captured with E.M. Johnson's division at the Bloody Angle, Spottsylvania Court House on May 12, 1864 and was confined at Fort Delaware. He was one of the six hundred Confederates placed under the fire of Confederate guns in Charleston Harbor. He was later exchanged.
He returned to his home, his regiment still being in prison, for a short visit. Soon General Breckinridge gave him permission to raise a squadron of boys under military age and scout in front of Breckinridge's command in southwest Virginia. He had many thrilling experiences and one source reports that his newly created unit continued to operate after the end of the war.
Sometime in 1865, Colonel Vandeventer went west and stopped off in Nebraska City, Nebraska where he became acquainted with and married Miss Mollie Patton, a southern girl from Missouri. In 1866 they went to Fayetteville, Arkansas, where four children blessed their home.
Colonel Vandeventer did not retire to a life of ease. He studied law at the University of Arkansas and assisted the University during the founding of the law school. He took his place at the bar and was ranked one of the best lawyers in northwest Arkansas. He served one term as Mayor of the City of Fayetteville and a street in that City still bears his name. For a period of time he was chief deputy of Judge Isaac Parker's famous court and supervised 200 deputies who ranged from Arkansas to Colorado. During this time he became familiar with many of the famous men of the period, including Frank and Jesse James, the Younger's, Belle Starr, among others. The fact that these folks were later on the other side of the law did not seem to diminish their respect for him. Vandeventer's son, a reporter, related that he met Cole Younger after his release from prison and was immediately invited to dinner with Cole and Frank James after stating that he was the son of Colonel Vandeventer.
Colonel Vandeventer died at home on 26 Apr 1910 and was buried at Evergreen Cemetery within sight of his beloved University of Arkansas. His tombstone relates his wonderful career and states, as did his son, that General Lee breveted him as a Brigadier General after his command of the brigade at Chancellorsville. No official CSA record can be found to confirm this however.
Copyright 1998, Arkansas Division of the Sons of Confederate Veterans, all rights reserved