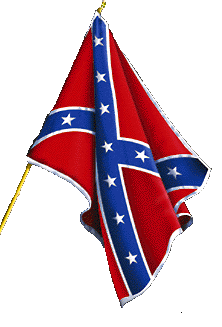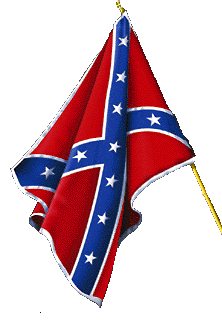 David O. Dodd
Boy Martyr of Arkansas

On January 8, 1864, a seventeen year old boy was executed by Federal forces on the grounds of St. John's Masonic School in Little Rock.
This boy, David O. Dodd, was born on November 10, 1846 in Victoria, Texas. The only son of Andrew Marion Dodd and Lydia Echols Dodd. He had two sisters, Senhora and Lenora. In the spring of 1858 the family moved to Benton, Arkansas and then in 1861 or early 1862 to Little Rock. David enrolled in the St. John's Masonic College at that time. He attended the school for a short while and was quite popular until forced to take a sick leave for malaria.
After leaving school David obtained employment with a telegraph office in Little Rock until summer of 1862 when he accompanied his father to Monroe, Louisiana where he obtained similar employment. He remained in Monroe for a short time though he missed his home and sisters dearly.
In November of 1862 David accompanied his father to Jackson, Mississippi where he had been hired as a sutler for the Third Arkansas Dismounted Rifles near Granada. Here David stayed with a black servant, Ben, while his father followed the army. His time in Mississippi was lonely as evidenced by his letters home.
On his return his father sent his son back to Arkansas to visit his relatives and friends and to take care of some family business. His father entrusted him to sell tobacco and other merchandise to the Confederate soldiers among whom David developed friendships.
The fall of 1863 found the Federal Army in control of the city of Little Rock and David's father asked him to bring his mother and sisters to Jackson, Mississippi. David convinced his family to leave but some disturbance on the boat between Mrs. Dodd and Federal soldiers prevented their journey.
David took up employment with a sutler for the Federal troops and remained so employed until his father arrived and spirited his family away to the city of Camden, still within friendly lines.
At some point after their arrival in Camden, the elder Dodd sent his son back to Little Rock to tie up loose ends. On the journey back to the capital city he went to the Confederate headquarters at Princeton to secure a travel pass. General Fagan issued the pass on December 22.
David arrived in Little Rock, visited with some female aquaintances and delivered some letters for his sisters to their friends, and finished up his father's business seeking investors in a tobacco purchase.
On the morning of December 29, David started out for Camden on a mule with a Federal pass that he had obtained from the Federal provost marshal. When he reached the city limits his pass was confiscated and he was sent on his way south. David then made a detour to visit his uncle in Benton. The next morning he set out again and wound up back inside Union held territory and confronted by another picket. Since he had no longer had a pass he was arrested and sent to regimental headquarters. When he was asked for some form if identification he handed over his small memo book. The officer noticed some marks in the back of the book that looked like morse code. He translated the first line which said "3rd Ohio Battery has 4 guns, brass."
David was charged with spying and held until a military tribunal was formed to try him. Dodd was pronounced guilty and sentenced to hang on January 8 at St. John's Masonic College.
Many friends of the Dodds went to General Steele and begged for David's life to no avail. On January 8th Dodd wrote this letter to his family:

My Dear Parents and Sisters
I was arrested as a Spy and tried and was sentenced to be hung today at 3 o'clock the time is fast approaching but thank God I am prepared to die. I expect to meet you all in heaven do not weep for me for I will be better off in heaven. I will soon be out of this world of sorrow and trouble. I would like to see you all before I die but let God's will be done not ours. I pray to God to give you strength to bear your troubles while in this world. I hope God will receive you in heaven. Mother I know it will be hard for you to give up your only son but you must remember it is God's will. Good by. God will give you strength to bear your troubles. I pray that we may meet in heaven. Good by. God will bless you all. Your son and brother.
David O. Dodd
Early in the afternoon on January 8, a crowd of about 6,000 gathered on the grounds of the college and watched as David O. Dodd sat on his coffin on the back of a wagon. The wagon was backed up under the noose and David was made to stand on the tailboard. The noose was placed around his neck and a blindfold made of his own handkerchief. An invocation was given and the cord holding up the tailboard was cut. The rope was, apparently, incorrectly placed causing David to strangle to death.
A Union soldier who witnessed this sad spectacle wrote:
It was my unpleasant duty during the winter of 1864 to be present as one of the guards at the military execution of young David O. Dodd as a spy. It was only our great respect for military discipline that prevented a very serious demonstration at the time in his favor.
As the sad fate of young Dodd has become a part of the military history of that unfortunate struggle, it seems to me that a tribute to his memory is due from one who was then looked on as an enemy, but who recognized to the fullest the personal nobility of a character that refused to purchase life by betrayal of those who helped him procure the information found on him when arrested.



Paraphrased from "The Trial and Execution of David O. Dodd" by Nancy Newell an article in the Pulaski County Historical Review, Fall 1992.

Copyright 1998, Arkansas Division of the Sons of Confederate Veterans, all rights reserved