United Confederate Veterans Reunion
Little Rock, Arkansas
May 16-17-18, 1911
Relics and photographs of the Great Little Rock Reunion are extremely rare. I've collected these images over the last year and would welcome any additional images that are extant.
---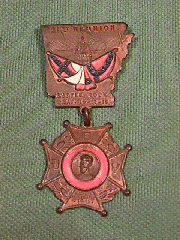 "1911 UCV Reunion Medal"
Note the bust of General Pat Cleburne, our most famous Confederate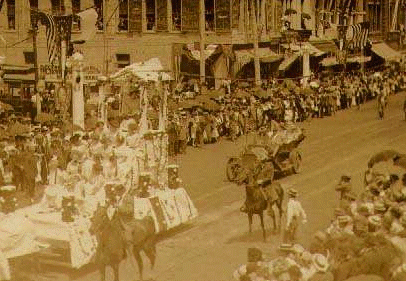 "Maids of Honor Float and Crowd"
U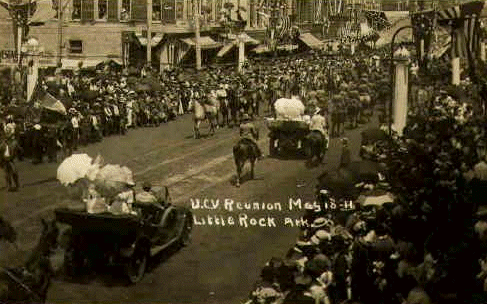 "Another View of the Grand Parade"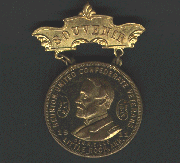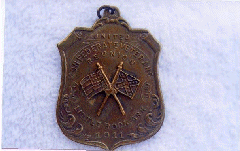 Two Different Varieties of Souvenir Medallions Sold at the Reunion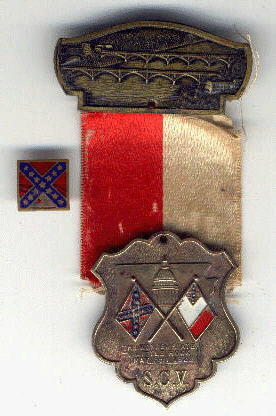 Another Reunion, noticeably smaller, was held in 1928. This is a Medallion from that reunion. Note the two bridges over the Arkansas River on the clasp of the maddalion and the relatively new State Capitol building on the badge.
---
Copyright 1999, Arkansas Division of the Sons of Confederate Veterans, all rights reserved